Inspection Services
AJS Home Inspections is proud to provide comprehensive home inspection services to all of New York's Hudson Valley, as well as nearby areas of Pennsylvania. We adhere to New York's rigorous Standards of Practice, staying in line with the industry's strictest requirements so that our services are consistently of the highest quality.

Buyer's Inspection
Our thorough home inspection for prospective buyers is a detailed evaluation of a home's readily accessible and visible components. A carefully crafted inspection report will be available soon after, detailing the home's existing strengths and areas of need.
The inspection includes the following components:
Roofing System (including gutters, downspouts, skylights, & other roof penetrations)
Structural Components
Foundation & Crawl Space
Basement
Exterior (doors, windows, siding)
Driveways & Walkways
Grading & Drainage
Deck, Balcony, & Stairs
Interior (doors, windows, floors, walls, ceilings, stairs)
Attic, Insulation, & Ventilation
HVAC Systems
Plumbing System
Electrical System
Built-in Appliances
For no additional fees, we will utilize several tools and technologies during the inspection as needed. This may include: a 360° camera, moisture meter, and carbon monoxide detector.
Additional Inspection Services
Pre-Listing Inspection
When preparing to list a home for a sale, you can greatly benefit from learning more about the property's overall condition beforehand. That's why we offer this inspection service, thoroughly assessing the home's readily accessible areas so that we can notify you about repair and maintenance issues before you show the home to prospective buyers.
New Construction Inspection
This inspection service is a comprehensive assessment of new home construction that should be scheduled before the builder's final walkthrough. We'll methodically inspect the property one component at a time to search for existing defects or construction oversights that you'll want to have addressed before agreeing to final terms with the seller.
New Construction Phase Inspections
By scheduling this recurring inspection service, you can keep tabs on the state of your new home's construction so that you can push for changes and improvements as necessary. We can perform the inspection at as many phases as you'd like, from the construction of the foundation to the installation of drywall—catching mistakes as they are made so that they can be quickly and effectively resolved.
11th Month Warranty Inspection
While your new home is still protected by the builder's warranty (usually good for one year), you need to schedule this inspection service. We'll comprehensively assess the property's readily accessible structural components and installed mechanical systems, reporting extensively on any deficiencies that we discover. If these affected components are protected by the home's warranty, you may be able to save a substantial amount of money on necessary repairs.
Home Maintenance Inspection
Performing routine maintenance on your home investment is critical for sustaining a safe and a sound living space. We'll help you put together the most effective home maintenance plan possible by thoroughly inspecting the home—providing a detailed report of our findings with numerous home maintenance tips.
Commercial Property Inspection
With extensive experience in commercial construction and inspection, we're able to offer investigative property inspections for both light and heavy commercial buildings. This can include anything ranging from storefronts to industrial spaces, providing prospective investors with a detailed account of the property's strengths and weaknesses so that they can adjust their investment strategies accordingly.
Loan Draw Inspection
For a Loan Draw Inspection, we'll help to ensure that an ongoing construction project remains legally compliant with the lender so that litigation and major delays can be 100% avoided. We'll accomplish this by reviewing the terms of the loan and then subsequently inspecting the build site at multiple phases to ensure that the project remains in overall good standing.
Re-inspections
After defective areas of your prospective investment have been repaired or otherwise addressed by the seller of the home, we can return to the property for a follow-up inspection. This benefits the home-buyer because it allows us to double-check the state of repaired or replaced components to ensure that the job was done properly before the final closing process continues.
Radon Testing
We are able to perform comprehensive Radon Testing for prospective home-buyers to help keep them and their families safe. We'll use specialized radon measurement technology to assess the radon gas levels in the home, obtaining an accurate reading so that we know for certain whether or not radon mitigation needs to occur.
Water Testing
To ensure that your prospective home's water supply has potable water output, we can perform this inspection service. Water samples will be taken directly from the well and the tap to be tested at a local lab for potential contaminants—ranging from coliform bacteria to heavy metals.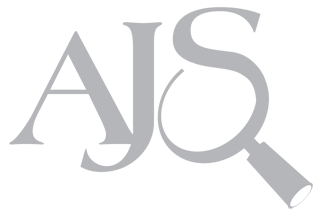 Proudly Serving the Hudson Valley
We offer professional home inspections to New York's entire Hudson Valley, as well as some areas of Pennsylvania.
AJS HOME INSPECTIONS
Adam Svizzero
NY LIC #16000112030
At AJS Home Inspections, we recognize the home-buying process as a balancing act between emotion and reason—and our home inspections will help to keep you grounded so that you're able to pull off an investment without unexpected complications emerging in the days ahead. Contact us today to request an inspection.
Ask about our discounts for active military, veterans, and repeat customers.
Online payments are accepted with an additional credit card processing fee. Evening and weekend appointments are available by request.